Rotary meets weekly on Wednesday at noon in the Otterbein Town Hall / Community Center.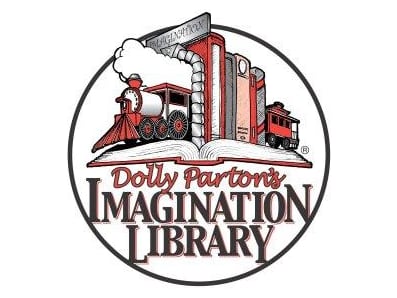 Dolly Parton's Imagination Library is in Benton County!
That's right, all preschool children (birth until their fifth birthday) living in Benton County are eligible to participate. There is no cost to you thanks to the Benton County Imagination Library, the Benton Community Foundation and the many organizations, businesses and individuals who support this excellent program.
Each month a new carefully selected book will be mailed to your child's name, directly to your home. They can look forward to new and exciting reading adventures from Dolly Parton's Imagination Library until they turn five years old, as long as you remain a resident of Benton County.
Register your child today by calling (765) 583-2107 for more information, or you can visit your nearest public library in Benton County to get a registration brochure.
The Otterbein Rotary Club is proud to be an annual sponsor of this excellent program to benefit the pre-school age children of Benton County.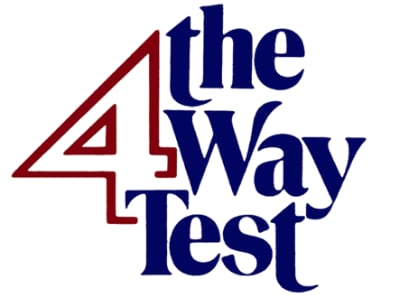 The Rotary Four-Way Test
One of the most widely printed and quoted statements of business ethics in the world is the Rotary International 4-Way Test. It was created by Rotarian Herbert J. Taylor in 1932 when he was asked to take charge of a company that was facing bankruptcy. Taylor looked for a way to save the struggling company mired in depression caused financial difficulties. He drew up a 24 word code of ethics for all employees to follow in their business and professional lives. The 4-Way Test became the guide for sales, production, advertising and all relations with dealers and customers, and the survival of the company is credited to this simple philosophy.
Herb Taylor became president of Rotary International in 1954-55. The 4-Way Test was adopted by Rotary in 1943 and has been translated into more than a hundred languages and published in thousands of ways.
THE FOUR- WAY TEST
Of the things we think, say or do:
Is it the TRUTH?
Is it FAIR to all concerned?
Will it build GOODWILL and BETTER FRIENDSHIPS?
Will it be BENEFICIAL to all concerned?
Community Service Projects & Activities